Why Eastern Europe Should Be on Your Travel Bucket List
In a conversation about where to vacation in Europe, it is the cities of Western Europe that get all the attention. People fawn over Rome, London, and Berlin as if they have cornered the market on beauty, coolness and allure. The truth however is that some of the most desirable parts of Europe are not in Western Europe, they are in countries like Hungary, Bulgaria and Croatia. In fact these places may outdo some of Western Europe's supposed "best cities". So when you make you bucket list for Europe, here are a few places you need to add.
Budapest, Hungary
In terms of a city where the Eastern and Western Europe have merged perfectly, you have to pick Budapest, Hungary. Budapest is possibly more active, and enticing, than any other European city. It was founded in 896 AD from three small cities that were split by the Danube River to the west, the Buda to the east, and the Óbuda to the North, and now are the Hungarian capital.
Although the city saw the effects of incessant bombing during World War 2, that devastated the city, today Budapest is a vibrant, cosmopolitan city whose beauty and allure is obvious. In terms of restaurants, attractions, cafes, and nightlife, it cannot be surpassed, with art and culture on full display.
In terms of sites in the city, the Royal Palace is one of the city skyline's most distinct features, with its huge green dome towering over the city. It is home to the Hungarian National Gallery that you have to visit. You can take a romantic walk along both banks of the Danube and even take a boat to enjoy the beautiful landscape of Budapest by day or night. There are museums, galleries, and bridges to explore and when the mood hits you can get out of the city and discover the breathtaking countryside.
Take the subway to all the key parts of the city and get out of town to enjoy the beautiful beaches.
Sofia, Bulgaria
The beautiful city Sofia, Bulgaria, is known as Europe's most affordable capital. Here you can find great hotels for less than half of what you would pay in Berlin or Paris, but the cities amenities and beauty is comparable. The city has become a contemporary haven complete with upscale boutiques, trendy bars and cafes and lots of beautiful people. Sofia's city center boasts a lively mix of artist types, students and business people all intermingling. And its nightlife is legendary, hosting a dozen hot bars and discos filled with thousands of revelers.
The city still retains its old world charm with many lovely churches and museums. It's most striking architectural landmark is the magnificent Alexander Nefsky Cathedral whose cavernous fresco-adorned interior can accommodate 10,000 worshippers, and the 12 bells in its tower are still rung by hand. Have an espresso in the city square and people watch which is a popular Sofia pastime.
Getting around the city is easy because there is a well-developed and efficient public transport system that consists of buses, trolleys, trams, subway taking you to all parts of the city. The city also provides entre to nearby mountains, home to the awe-inspiring Rila Monastery and other hidden treasures.
Dubrovnik, Croatia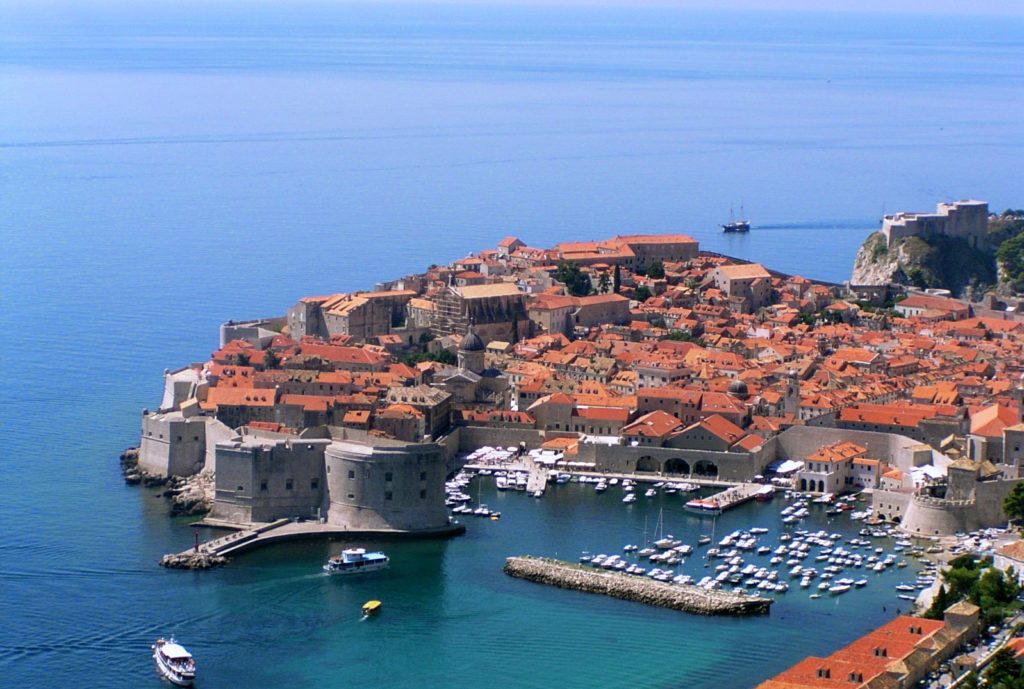 Sandwiched between the Adriatic Sea on one side and the Dinaic Alps on the other and occupying the southern tip of Croatia, Dubrovnik is the country's most famous destination. Famed writer, George Bernard Shaw was fell in love with this beautiful city, and once said "those who seek paradise on Earth should come to Dubrovnik", and called it "the pearl of the Adriatic".
The city today has become a destination for many in Europe who want to experience its combination of old charm and modern day splendor. It is a stunning city with an amazing Old Town, which contains a variety of sites you won't want to miss. The old city walls of Dubrovnik are one its best-known features. Built in the 10th century, these formidable walls are as high as six meters and up to six meters thick. The Square of the Loggia, is a central gathering point for citizens and visitors alike and features some of Dubrovnik's most famous buildings and public monuments.
Hop the ferry to Lokrum Island to relax in more natural surroundings. For a day trip, look into the Elaphite Islands, Mljet National Park and Cavtat. Or visit one of the small island like Lokrum, the Elafiti islands or Mljet.
All this and with an abundance of lovely cafes and restaurants and a vibrant nightlife, Dubrovnik is definitely an amazing place to visit.
These three cities will amaze you with their beauty and enchant you with their charm. Put them on your bucket list. You won't be disappointed.