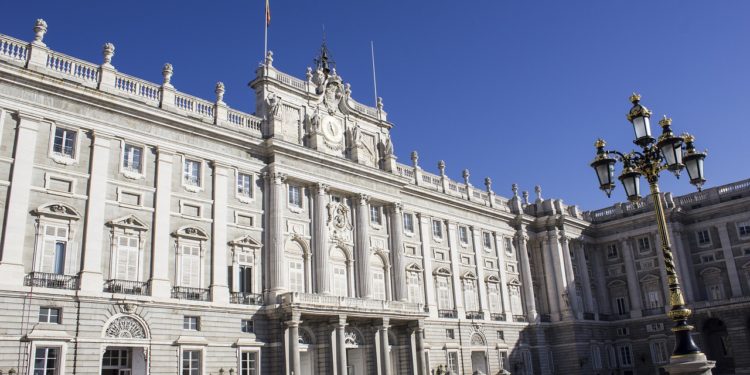 Out of all the cities in Europe, Madrid ranks as one of the most intriguing to culturally-minded travelers.
Home to some of the best museums on the continent, it is also known for having tapas bars that offer a unique twist on this signature aspect of Spanish cuisine, and its nightlife goes until the sun comes up.
As such, we can't blame you if have already planned a city break in Madrid later this year. If you are, we recommend hiring a private car from Madrid airport after landing.
Not only will it allow you to arrive at your hotel in style, but the drivers who will transport you are professionals who have been navigating the streets of the Spanish capital for years.
Another great way of getting around Madrid is by using myDriver. Whether you need to go from the airport to the city or back, or even within the city as well, this car service has an app with which you can get from A to B at affordable, fixed rates.
Contrast this to some cabbies, who can sometimes drive dangerously, can lack the knowledge required to travel through the streets of Madrid efficiently, and even rig/run up the meter.
Because of this, a private airport transfer is your best option to get to your accommodation upon arrival.
With that covered, let's discuss some the best attractions that await you in Madrid.
1) Prado National Museum
Opened in the 19th century by the Spanish monarchy to show off the beauty of Spanish art to the world, the Prado National Museum has become one of the foremost institutions of its kind in Europe in the present day.
Showcasing Spanish art created between the 12th and 20th centuries, it has amassed a collection totaling over 20,000 pieces, with 1,300 being displayed on the floor at any given time.
On its walls, you'll see works from the likes of artists such as Francisco de Goya, El Greco, and Peter Paul Reubens, so don't miss it.
2) Royal Palace of Madrid
Once home to the monarch of Spain, the Royal Family has since moved out of the main Royal Palace in the center of Madrid, using it only for ceremonial functions.
As a result, this opulent residence can be toured by members of the public throughout much of the year, with a small portion of its 3,418 rooms available for viewing.
From the lush hedges of its exterior gardens to the full suits of armor in its extensive armory, the hours you'll spend inside the Royal Palace will be a worthwhile use of an entire afternoon.
3) Mercado San Miguel
As mentioned in the intro, Madrid is well-known for its vibrant food culture. In our mind, there is no better place to go to experience this than Mercado San Miguel.
Around since 1916 as a food market, private investors bought the wrought-iron structure in 2003 and transformed it into a place that serves up some of the best tapas, hams, baked goods, and alcohol in the city.
Come with an appetite, and you'll leave happy.