Island Hopping Through the Caribbean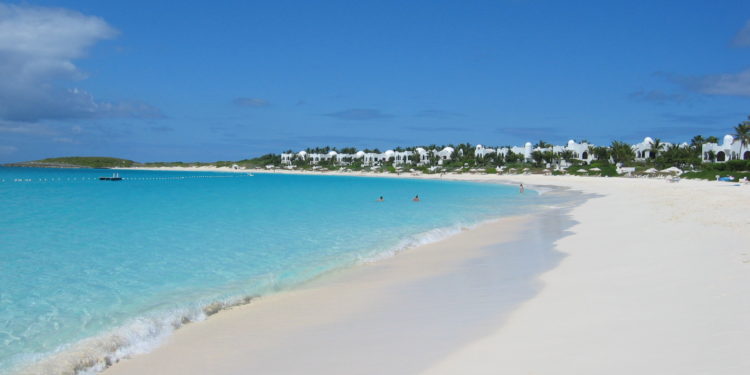 The Caribbean has long been a preferred island destination for rich and budget travelers in the US. Each year millions flock to this idyllic southern location to get a sunshine and white sand fix. There are more than a dozen countries and hundreds of islands in the Caribbean to choose from offering many different types of terrains and amenities. Here is a look a few of the most popular and less traveled islands in the Caribbean.
 Anguilla
The Travel Channel named the 33 beaches of Anguilla #1 best overall in the world, and for those who visit, this is not a surprise at all. Anguilla's beaches have the finest white sand, and water so clear you can almost see the future in it. With top
This tiny island nation sits north of St. Martin in the Caribbean Sea and is still a British overseas territory. So you can use the UK's currency here and service is on par with anywhere in Europe.
Anguilla has a population of 13,500 making it one of the least populated nations anywhere. However, do not let its size fool you, there are many activities and opportunities for fun in Anguilla. There is a vibrant local music scene and a large art community and there are festivals throughout the island year round.
The aforementioned 33 white powder beaches including Shoals Bay East and Meads Bay are of course Anguilla's number one attraction. They excel at beach activities and an abundance of water activities including snorkeling and scuba diving in crystal blue water. The islands has several great resorts and fine restaurants and you will not find a better place to relax and let it all go. If you can get here, it is definitely worth a trip to Anguilla.
Grenada
Grenada describes itself as an enchanting set of islands that offer silky stretches of white sand beaches, sunken treasures adorned by corals, and unspoiled landscapes undiscovered by crowds. It is also called, 'The spice of the Caribbean', because Grenada is one of the world's largest producers of Nutmeg and Mace. With a population of about 100,000 Grenada is the largest country in Grenadines.
The country a popular spot for adventure lovers, beach dwellers, and couples looking for a romantic getaway. It is postcard beautiful, offering visitors a swim in the crystal clear seas and hike through the rainforest of Seven Sisters Waterfalls.
The main beach, Grand Anse is a 2 mile stretch of powdery white sand with calm waters. For a more private dip visit La Sagesse, Bathway or Levera beaches. And there are beautiful waterfalls everywhere with the most popular Annandale Falls only a short drive from Grenada's capital St. Georges. Here you can hike, picnic and takes tons of memorable photos. The diving is excellent with coral reefs exotic fish and sunken ships enough to keep anyone happy. Grenada is a special place to spend some time.
US Virgin Islands
The US Virgin Islands is a top destination for US citizens going to the Caribbean. It is beautiful near-tropical paradise with its three main islands, St. John, St. Thomas and St. Croix and each having its own character. St. Croix, the largest and flattest of the islands, has great shopping and traditional water and beach activities and a reputation for all day relaxing. St. Thomas, the most popular of the islands, is the main destination for cruise ships that want to visit its many bars, restaurants, and modern resort hotels. St. John is more mountainous with most of it is a national park.
The islands offer great cultural experiences and historical tours, culinary encounters, artisan fairs, and parades year round. And of course there are the great beaches, snorkeling and sailing. Perhaps the best feature is that since it is a US territory, the quality of service is very high and you can spend US dollars there.
Barbados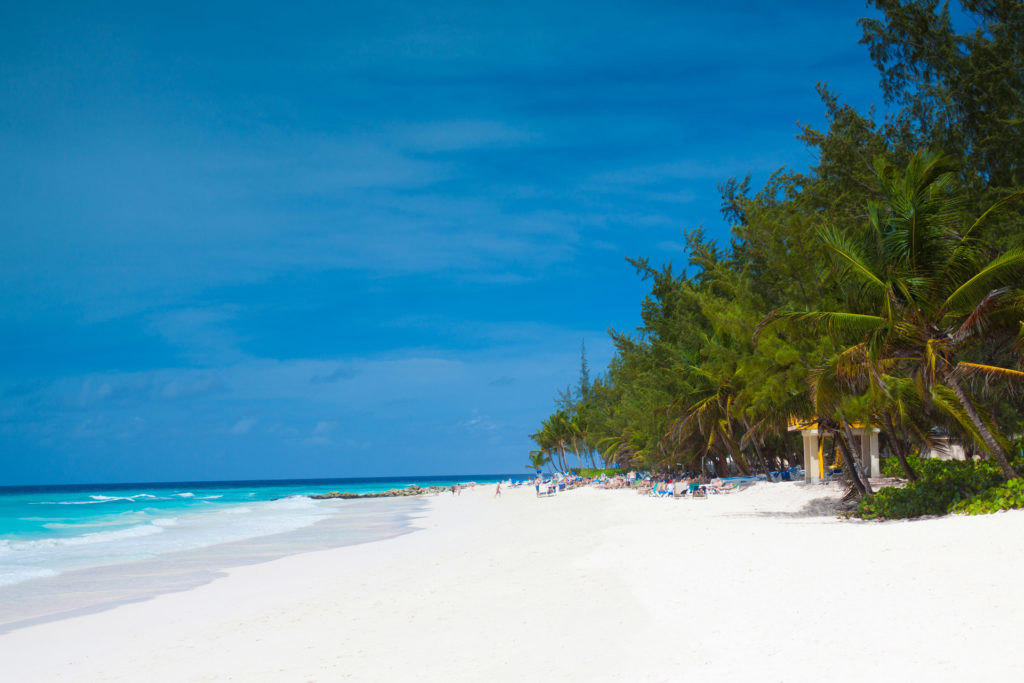 Barbados has been a popular Caribbean destination since the 1980s when it was featured in several Hollywood films which sent throngs from the US to sample its pristine beaches. Barbados has the densest population of any island in the Caribbean and has a unique identity built on its English, African and West Indian roots. This proud island country is happy to show off its customs, and rich history, through its exceptional cuisine and many arts fairs and festivals.
Barbados is a coral island and its beaches are made from finely ground coral forming a clean fine grain sand. So the sand is not typically white or as fine as that on many of the islands in the Caribbean. None the less, the beaches here are just as beautiful with crystal clear water as far as the eye can see. The island is a haven for high-end stylish, medium-size hotels where service excels. If you want exceptional quality, culture, a quiet atmosphere; and fine beaches, come here.
Wherever you choose to vacation, in the Caribbean, you can't go wrong. But if you choose one of these four countries, you might just have your best vacation ever.