Booking a USA Tour Package? Here's the Way to Proceed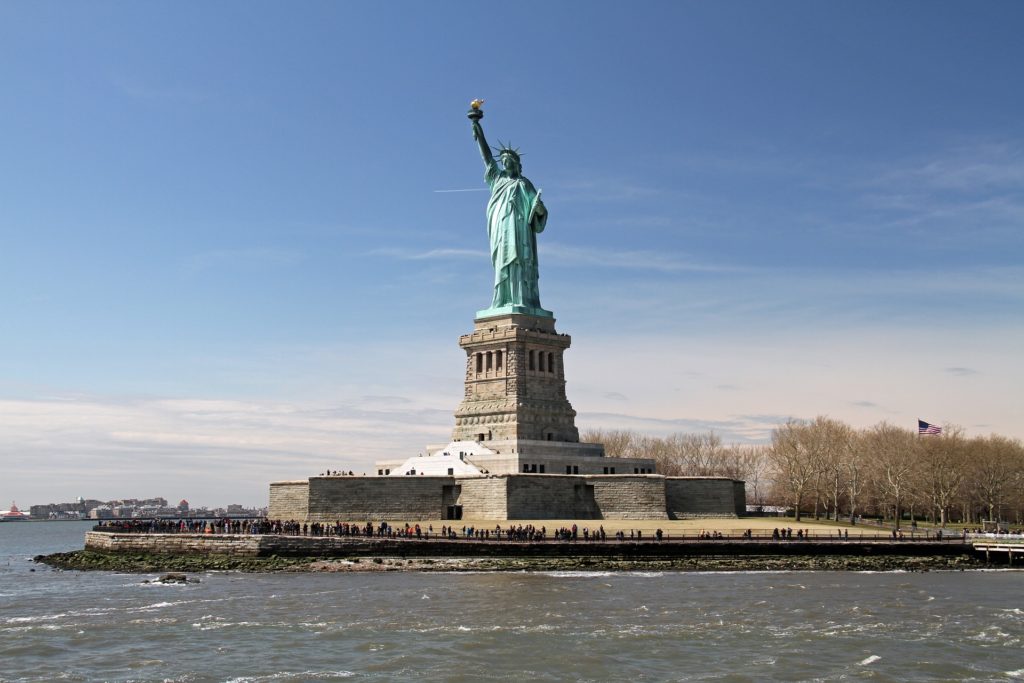 With the Statue of Liberty as the national icon, the United States of America is widely known as the Land of Liberty. For the past few centuries, millions of people across the globe have migrated to the country due to its democracy and prosperity, in search of a better way of life.  As a result, this vast nation became a land of diversity from its landscapes to its cuisine, culture, politics, and religion. One of the largest countries in the world, the USA also boasts a large number of travel destinations ranging from the skyscrapers of Washington DC and Chicago, the natural wonders of Alaska and Yellowstone to the sunny beaches of Florida, Los Angeles, and California. All these places make it the dreamland of millions of people across the world. But visiting the country is not a walk in the park and requires a significant amount of planning, documentation, and preparations. In this blog post, we shall discuss some important tips that will help you to get into the country easily and spend a fantastic time on your dream trip to the USA.
Obtaining a Tourist Visa
For Indians, getting a tourist visa to the USA can be pretty simple, given you have all the required documents. This visa is a travel authorization that will mark your stay valid in this American land. For obtaining a visitors visa, it is important to give a visa interview at any of the five United States Embassies in India but remember to have a valid passport, application form, fee slip, and DS 160 form before reaching the stamping counter. The maximum length of stay in the US on a visitor visa is subject to grant at a US port of entry on arrival. If you are planning to book USA tour packages from Ahmedabad, Mumbai, or other cities, you may get help from a travel agent who will make sure you submit right documents and move on with the right procedures.
Planning on USA Itinerary
America is big and its land is filled with numerous things to do starting from national and theme parks to major road trips, beaches, and festivals and events. Therefore it is important to research and plan carefully so that you have much more time to explore its culture, cuisine, famous attractions, and major activities. If you are planning to book a holiday tour to the USA, you will get to choose among various exciting destinations like Nashville, Colorado, Utah, New York, Washington DC, and gorgeous East Coast Southern cities according to your trip time and budget. A short trip to the USA will only cover some famous cities like New York, Washington DC, Chicago, Los Angeles, and Las Vegas but if you plan a four to six weeks trip, you have enough time to live American culture in depth through various local activities like a Broadway show in New York, National parks at Grand Canyon, and scenic flight over at Las Vegas. Apart from visiting best places in the USA, international holiday packages will also book safe accommodations as per your budget. America is brimmed with highly-affordable motels like chains of super 8 and DaysInn which are not as glamorous but have all the basic amenities. But your tour packages will often provide various offers for an economical stay in many three and four-star hotels like Hilton Garden and Doubletree.
Traveling Around USA
If you are traveling to America from India, prefer to fly into Dallas International Airport (DFW) as it is closer to the East Coast which often means fewer plane changes to get to your East Coast destination. But if you are exploring the West Coast, it's always better to fly into Los Angeles (LAX) or San Francisco (SFO). When flying between major cities, your tour packages will majorly include direct flights that are mostly in the budget. As the USA is famous for road trips, do not emphasize on flying every time. Concentrate on covering some destinations by road so that you do not miss the underlying beauty of the country which is filled with lakes, sands, and greenery. Your travel agent can help you book affordable USA Tour Packages From Ahmedabad or group tours from India.